Tenacity Dance Company is powered by
Family

Humility

Teamwork

Respect

Self Expression

Community

Entertainment

Inclusiveness

You.
If it's all about the boogie and the beat, then you've found your home.  Welcome to Tenacity Dance Company, an all embracing dance studio in Wichita, Kansas for anyone with a groove in their heart and a "spring" in their feet.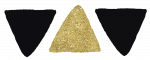 Driven by passion and a dream that wouldn't fade:
TENACITY DANCE COMPANY IS A COMMUNITY WHERE SUCCESS IS ACHIEVED THROUGH ENCOURAGEMENT, PERSEVERANCE, TENACITY, AND ACCEPTANCE (SPRINKLED WITH A WHOLE LOTTA LOVE).
At TDC, by creating art through movement, you discover who you are and what you stand for. You become the best dancer you can be with real and honest people growing together in a healthy and positive environment. You are held up by teachers and teammates that inspire each other to believe:
Anything is possible ・Dance is so much more than just steps to music・Great work is achieved by loving what you do・Hard work is how you show respect for your class・You are what you do・Life is like an elevator with ups and downs, you control which direction it goes
Slip on your dance shoes, stretch out your hamstrings
Let us take you through the TDC Studio Choreography
After months of creative brainstorming, hundreds of cups of coffee, and pouring our passion into words we discovered and defined five pillars that stand at the core roots of Tenacity Dance Company.  These five pillars are what we value most, teach by and, most importantly, lead by: an inclusive community that encourages student success and a tenacious spirit.  
The deeper the roots, the stronger we grow. Here is a little bit of our heart…
♪   5, 6 … 5, 6, 7, 8   ♪ 
Welcome to your home away from home, where we believe that a strong support system for every dancer is key in their success.  We work as a team, family, and community to provide a sense of belonging by allowing students to express themselves in a safe and nurturing environment.  Our "Tenacious Teamwork Triangle" is our way of creating a support system that relies on encouragement, hard work and positivity from every member in the support triangle. We work together, for each other so we can grow together.


We believe that every student is capable of success if given the right tools to achieve it. We ask our dancers to explore a variety of different characters and movement qualities using creative and metaphorical images and stories that are relatable to their age and comprehension level. We inspire growth through an enthusiastic teaching approach that builds dancers confidence in themselves because they understand the material being taught and receive recognition for their achievements and milestones; one step in the right direction is a step forward.
We believe in acknowledging all stepping stones to success by using encouragement to recognize student achievements, inspiring them to be tenacious. Encouragement comes in many forms; a round of applause, pat on the back, a star on a chart or a simple "that was awesome" goes a long way. We have a "quality over quantity" teaching approach that ensures students are not given more than they can handle. This progressive approach allows the students to achieve more small successes and still have their big moments while maintaining a positive attitude that supports a healthy classroom and studio environment. Sometimes a little TLC is all you need for an extra boost of confidence.


The struggle is real…and so are the results. We believe in a tenacious teaching approach that inspires growth in every dancer at a pace that is appropriate for them. We are constantly pushing ourselves to be better teachers, learning more so we can teach your dancers safe technique in a way that impresses valuable life skills. Respect (for self and others), teamwork, motivation, focus, responsibility, and drive are all values that we represent inside of our TDC community and teach through our class structure and progressions. Our teaching commitment to our dancers is 110% all day, every day. Our passion comes from a place of love and respect for the arts and is more than skin deep. You get out of it what you put into it.
"In order to be irreplaceable, one must always be different." You do you.  Everyone has their own little quirks and at TDC we encourage dancers to embrace these quirks and make them WERK and that it is okay to makes mistakes.  It's how you approach these mistakes that decides whether or not these are failures or stepping stones to success. In order for us to be successful as a team we must all be able to work as one, and accepting others (both failures and achievements) in a humble, supportive way, is the best way to grow together.  When your heart is full you have more love to share.   TDC dancers are always encouraged to live their best life.

We know what you are thinking
How does TDC bring this choreography to life?
So glad you asked. We implement these five principles by making sure they are at the backbone of everything we do. We built the "Tenacious Teaching Method",  the "Tenacious Teamwork Triangle", and the Student and Parent Promises to make sure each one of our dancers thrives as an artist and a student, both inside the studio and out. We consult the TDC Studio Choreography whenever we design our classes, choreograph for competitions or recital, and communicate with our students and parents in order to make sure that we stay aligned to our values and principles. In the TDC studio, pointed toes and strong arabesques are just as important as our student's character and spirit.  
Without further ado, Please welcome to the stage
Ms. Jayna began her dance training in Midland, MI with professional dancers and continued her dance education in  Missouri where received her Bachelor in Fine Arts from the University of Missouri Kansas City. After college, Ms. Jayna moved to NYC and attended Broadway Dance Centers pre-professional training program and assisted Nijawwon Matthews, a world renown dance teacher and choreographer. After her time in NYC, Jayna moved back to Kansas and taught at a studio in Topeka, KS before opening Tenacity Dance Company in 2016. Ms. Jayna is an ABT© Certified Teacher, who has successfully completed the ABT© teacher training intensive in Pre-Primary through Level 3 of the ABT© National Training Curriculum. She is also an Acrobatic Arts Module 1 certified teacher.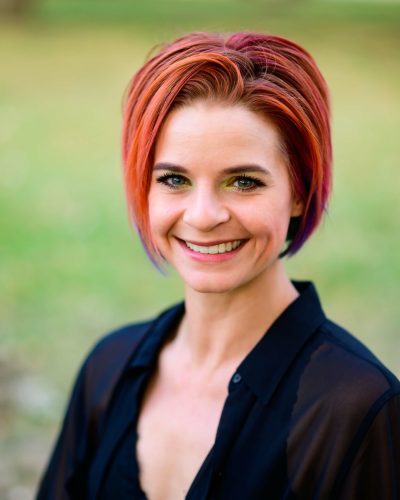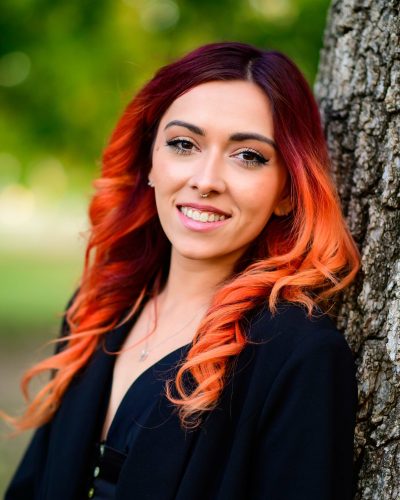 Rainin Carreno was born and raised in Topeka, KS where she grew up dancing at Fuzion School of Dance studying various styles including ballet, modern, jazz, tap, contemporary, lyrical, musical theatre, and most profoundly, hip-hop. Miss Rainin attended Stephens College working towards her BFA before relocating to Wichita, KS to work with Ms. Jayna. Rainin just completed her Acrobatic Arts Module 1 certification and is looking forward to more teacher training opportunities.
Still have burning questions? Let us help answer a few. 
New Studio LOCATION OPEN Now in Wichita, Kansas!
6803 W. Taft, Suite 403
Wichita, KS 67209
4:00 PM – 9:00 PM
Monday – Friday
316-867-2580
info@tenacitydancecompany.com
Are you Ready For your dancer to grow with the tenacious tribe?